Beginner course
So you have never stood on a board before? No problem, the BOARDSTARS beginner courses with our certified instructors will take you to your first steps on a snowboard.
In small groups (max. 8 people) you will get to know the basics on a snowboard. Perfectly equipped with our special Burton Learn2Ride snowboard sets and taught by certified instructors you will make your first turns on our secured beginner slope. By the way: you can also rent the material for the full day and keep on practicing your frontside and backside turns in the afternoon.
COURSE START: Sunday, Monday, Wednesday and Friday, at 1:30pm*
COURSE LENGTH**: 2,5 Stunden pro Tag
COURSE DURATION: 1 bis 5 Tage
*to guarantee best shredding conditions, we start at 10am from the second course day onwards.
**2 participants = 2 hours, 1 participant: 1 hour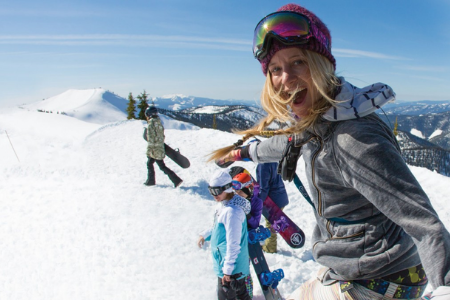 You dream of becoming a snowboarding king or queen? Then we recommend you book a full day beginner course: 4 intense practicing hours and an included 1 hour supervised lunch, together with your shred buddies, accompanied by our certified instructors will get you there!
COURSE START: Monday at 10:00am
COURSE LENGTH: 4 hours + 1 hour lunch per day
COURSE DURATION: 1 to 5 days
*min. no of participants: 3 persons
*prices excluding lunch
Photo-Credits: Burton Snowboards